Assets Protection, Inc. has created the best and most effective security services in the Delaware Valley, expertly delivered by highly trained and motivated people. We continue to grow based on our centralized, hands-on approach that allows us to deliver quality service at an affordable price.
Serving  Pennsylvania  •  New Jersey  •  Maryland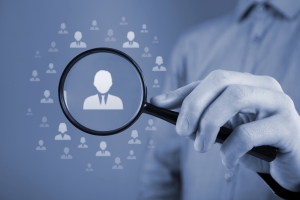 Assets Protection, Inc. was founded in 1988. The management team left a large regional security company which had been acquired by a national security company. The era of mergers and acquisitions in the security industry was just beginning. The management team realized that these industry changes were becoming detrimental to the level of service and quality our customers had come to expect. Based on our back to basics philosophy of quality, hands-on service, Assets Protection, Inc. grew rapidly.
Our fastest growing market consisted of customers who were disenchanted with their security provider's philosophy of decentralized site-based, self contained security operations. Our management team worked closely with our customers to develop comprehensive security programs at competitive prices. Assets Protection, Inc. is currently licensed in Pennsylvania, New Jersey and Maryland. Our success and our story continues.
The Assets Protection, Inc. Advantage
Our management team has been working together for over 25 years.
We provide innovative physical and electronic security programs, fire protection services and safety programs. Extensive surveys to maximize the efficiency and value of these programs are conducted with our clients regularly. Each member of our management staff brings specific areas of expertise to fully meet your needs.
Because of their many years of industry experience, our management team is comprised of the highest caliber talent. Assets Protection, Inc. has experience in virtually all facets of security. This includes security of all of the following type of facilities.
Office buildings

Utility installations

Health care facilities

Construction projects
[/fusion_builder_column_inner]
Warehouses

Educational institutions

Manufacturing plants

Ports
[/fusion_toggle]
Assets Protection goes beyond the minimum standards.
Assets Protection, Inc.'s process of selecting personnel to protect the multi-million dollar assets of our clients goes beyond just the legislative mandates. State and federal laws require verification of eligibility for employment through the documentation of age, United States citizenship, naturalization registration, etc. All applicants for employment are fingerprinted and those fingerprints are forwarded to the appropriate state and federal law enforcement agencies.
Assets Protection, Inc. goes beyond the minimum standards through the use of a comprehensive application form and an in-depth interview conducted by our experienced management team. They understand the applicant's capabilities, and the breadth and scope of our client's requirements. A thorough pre-employment background investigation of at least three previous employers is conducted to determine honesty, loyalty, work habits and the overall integrity of the applicant. Educational and military history are also a part of our background investigation.
We utilize rigorous employment screening methods, including five-panel drug testing, third-party background checks, Homeland Security checks, fingerprinting and online criminal checks.
The application and hiring process is also used to determine the communication skills of the individual, both verbal and written. Additional background investigations may include consumer credit reports, Social Security Number verification, driver's license check through the Department of Motor Vehicles, and other specialized services.
The extra efforts taken during the initial stages of screening and hiring assure the highest possible level of security for your facility.
Training and education are the key ingredients that determine success.
Assets Protection, Inc.'s training is the key ingredient that determines the overall success of any security program. Individuals are not born security officers – they must be trained and developed.
The training process begins in the office at the time of hire. An orientation and review of the employee manual, 'Ready and Reporting for Duty', is conducted. The importance of the position of a security officer is emphasized.
Training is enhanced through the use of an extensive video library which has topics designed for both the security officer and the supervisor. Security officers are tested for their comprehension of the subject matter:
Security Officer Training
Introduction to Security

Legal Issues – I & II

Human and Public Relations

General Duties

Safety

Emergency Situations
[/fusion_builder_row_inner]
Role of the Security Officer

Communications

Patrol

Report Writing

Fire Prevention and Control
Supervisor Training
Counseling and Sexual Harassment

Substance Abuse

Effective Communications

Evaluation Motivation and Behavior

Time Management
Discrimination and Affirmative Action

Career Opportunities

Employee Performance

Principles of Leadership
Monthly security updates and continuing education are provided through in-service training videos and written materials. Guard personnel are exposed daily to training information through Visitation Training Supervisors utilizing portable video players. Individuals with specific expertise are often brought in to lecture about specialized topics pertinent to a client site.
Comprehensive on-the-job training and our security manual furnish site-specific instruction which includes required duties, post assignments, emergency call lists, and other information pertaining to the client facility.
Our training curricula provide tangible benefits to assure your security program is operating at the highest level of efficiency.
Our management is actively aware of the day-to-day security operations at each client facility.
Assets Protection, Inc. subscribes to the philosophy of a totally involved management, dedicated to providing security services of the utmost professionalism and integrity. Our hands-on management technique is taught to every supervisor and supported by the entire management staff. Our management personnel are actively aware of the the day-to-day security operations at each client facility. Regional managers and/or executives of Assets Protection, Inc. visit with each client at least once per month to review security concerns and program design. This allows us to maintain close control and accountability of the programs and discuss suggestions for improvement.
Supervisory personnel visit each site to perform unscheduled inspections of the assigned security staff. This is done to assure proper uniform attire is maintained and that all security personnel are performing their duties as prescribed by the client, and by Assets Protection, Inc. training and post order manuals.
The Guard Electronic Monitoring System (GEMS) is an innovation designed by our electronics experts to further enhance the integrity of our security program and the safety of our uniformed personnel. GEMS is designed to transmit an alarm signal to our Central Monitoring Station if the guard fails to cancel its transmission at pre-programmed intervals. Our management and supervisory staff are immediately notified of an alarm condition and are dispatched to the site to determine the cause, so an appropriate action can be taken.
It is programs such as these that assure a quality and successful program for you.
[/fusion_accordion]