Reduce Your Security Costs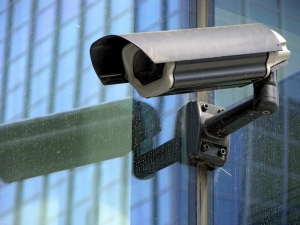 Typically, the latest cutting-edge technology offers amazing new capabilities – but at an increased cost. Not so with Video Surveillance as a Service (VSaaS).
Assets Protection, Inc.'s VSaaS approach lowers the cost of protecting your business with a state-of-the-art electronic surveillance system to less than the price of an around-the-clock security guard. And there are no upfront capital costs. You do not need to purchase or lease any equipment.
Assets Protection, Inc. can provide a complete electronic security package, custom-tailored to your company's specific needs, as an affordable monthly subscription. Learn more about VSaaS »
Why Assets Protection, Inc ?
We're committed to the highest standards of quality, integrity and honesty. To us, it's more than just a marketing phrase.

We've created the best and most effective security services available, delivered by highly trained and motivated people.

We're responsive, and can develop innovative solutions to meet your security needs at fair and competitive prices.
We look forward to assisting your company!
call now
Schedule a Free Security Consultation
Let Assets Protection, Inc. evaluate your security situation to identify potentially vulnerable areas of your facility. Should the solution require security guards, electronic monitoring, investigative services or some combination of these services, Assets Protection has the experience and resources to keep your business safe. We look forward to hearing from you!
call now