Assets Protection, Inc. is a full-coverage security company offering a complete, comprehensive portfolio of services designed to produce the optimum security environment. These services are available separately, or in concert with others to produce an overall security program designed to meet the specific needs of our clients.
Serving  Pennsylvania  •  New Jersey  •  Maryland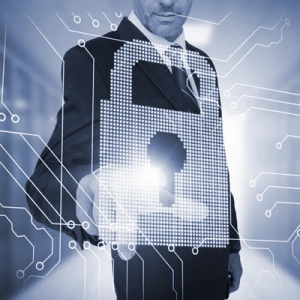 Armed or unarmed on-site Security Officers to protect you business.
Assets Protection, Inc.'s process of selecting personnel to protect the multi-million dollar assets of our clients goes beyond just the legislative mandates. State and federal laws require verification of eligibility for employment through the documentation of age, United States citizenship, naturalization registration, etc. All applicants for employment are fingerprinted and those fingerprints are forwarded to the appropriate state and federal law enforcement agencies.
Assets Protection, Inc. goes beyond the minimum standards through the use of a comprehensive application form and an in-depth interview conducted by our experienced management team. They understand the applicant's capabilities, and the breadth and scope of our client's requirements. A thorough pre-employment background investigation of at least three previous employers is conducted to determine honesty, loyalty, work habits and the overall integrity of the applicant. Educational and military history are also a part of our background investigation.
We utilize rigorous employment screening methods, including five-panel drug testing, third-party background checks, Homeland Security checks, fingerprinting and online criminal checks.
The application and hiring process is also used to determine the communication skills of the individual, both verbal and written. Additional background investigations may include consumer credit reports, Social Security Number verification, driver's license check through the Department of Motor Vehicles, and other specialized services.
The extra efforts taken during the initial stages of screening and hiring assure the highest possible level of security for your facility.
We strongly believe that our security services, personnel and programs will be more effective and less costly when they are enhanced by the use of electronic equipment. Such equipment may include:
Closed circuit television

Intrusion devices

Access control equipment
[/fusion_builder_column_inner]
Video Surveillance Service

Fire alarm systems

Industrial process monitors
These devices or systems improve the security monitoring of the premises. A well designed combination of trained security personnel and electronic equipment will increase the efficiency of your program and reduce costs. A comprehensive survey will determine viable alternatives to the use of man-hours and staffing requirements.
Learn More
The Assets Protection, Inc. Advantage
As an option, Assets Protection, Inc. can provide a state-of-the-art video surveillance system with no up-front investment needed. This unique approach is known as Video Surveillance as a Service (VSaaS). You specify the level of security your business requires. We supply a turnkey system that delivers it. Assets Protection, Inc. will purchase, install and maintain the equipment. Your facility will be monitored 24/7. Regardless of the system's size or complexity, you pay only a single monthly subscription fee.
Learn More
[/fusion_tab]
Assets Protection, Inc.'s Healthcare Security offers a specialized security management program dedicated to providing expert security and safety programs to the healthcare industry (Hospitals, Assisted Living Facilities and Retirement Communities).
Overview of Services
Healthcare Security's proactive management team is composed of former hospital Security Directors, safety engineers, and security and investigation experts.
Our Healthcare Security and Safety programs are tailored for your specific needs. They cover all the pertinent compliance requirements and clearly outline the Performance Improvement Measures for your facility.
Healthcare Security provides quarterly in-service training in the environment of care standards, workplace violence issues, aggression management training and many other issues focused on your facility's needs and geographic location(s).
Healthcare Security offers a complete range of services, unequaled in our industry, to achieve optimum results in providing safe and secure environments to healthcare facilities and communities. Our services are designed to be appropriate and cost-effective and are supported and enhanced by the knowledge and expertise of industry professionals.
Specialized Training Series
Universal Precautions

Hepatitis B Immunization

Handling Disruptive Individuals

Public Relations and Hospitality
Quarterly In-Service Training

Workplace Violence

Computerized Impairment Testing

Complete Site Specific Security Manual
[/fusion_builder_row_inner]
Full Electronic Capabilities
Closed Circuit TV

Access Systems

Alarm Systems
Infant Abduction Systems

Remote Monitoring

Fire
Specialized Services
Certified healthcare security training programs will be offered to Managers, Supervisors and Officers.

You will be assisted in developing a Disaster Plan and Emergency Response Plan.
Healthcare Security will provide all incident tracking software and a laptop computer with a "Patrol Scan" tour system to monitor and supervise the staff.

You receive documented annual security and safety program assessments and reviews.
A sample of the markets we serve …
Office buildings

Utility installations

Healthcare facilities

Manufacturing plants

Warehouses
Construction projects

Educational institutions

Shopping centers

Retirement communities

Assisted Living centers
[/fusion_tabs]